Description
Washable cleansing wipes. Set of 7 different make-up remover wipes and the storage basket. They are excellent for gently removing make-up and cleansing your eyes and face! While respecting the planet. Their handcrafted manufacture in different fabric materials is perfect for taking care of your face morning / evening.  
By combining our cucumber soap for the face, you get wonderful results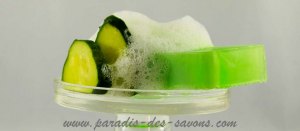 Washable cleansing wipes
Our washable cleansing wipes are very soft and supple. First, their use is economic and ecological. They are almost infinitely reusable. Because a piece of disposable cotton will take months to degrade! Then, they bring aesthetics to your bathroom thanks to its nice basket. In addition, your wipes will always be tidy and close at hand. So, it's time to switch to washable cleansing wipes.
For more comfort and care of your skin choose one of our natural handmade soaps HERE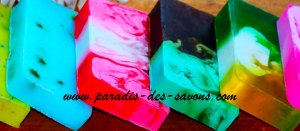 Homemade cleansing wipes
First of all, it must be said that these are homemade make-up remover wipes. It is 100% French made. They are practical and usable with all types of care product. Made with sublime natural materials and great finesse. For example, Tencel microfiber fabric from eucalyptus pulp. They absorb impurities very well and are easily washable. Generally speaking, the wipes shrink a few millimetres after the first wash, then their size no longer deforms.
Tissue for cleansing wipes
In general, Paradis Des Savons only uses high quality raw materials. Whether for the production of natural soaps, various bath products or accessories. Washable cleansing wipes are also part of it. Make-up remover wipes are made with respect for the planet. Also, they are designed to be reusable and easy to maintain.
100% cotton cleansing wipes
Let's start by detailing the terry cloth 100% cotton, water green color and linen on the reverse side. It is an Oeko-Tex standard 100 certified fabric, 430g / m², Certificate number: 07.MO.54125. You can verify this certificate directly on the site www.oeko-tex.com. You can put it in the washing machine at 60 ° C. Also, it is possible to use the iron if you wish. Indeed, it is a perfect fabric, very soft for wipes and very beautiful water green colo. On the reverse side we put the 100% uncoloured linen fabric.
Tensel microfiber cleansing wipes
Given the spirit of quality, in this set you will find 3 cleansing wipes in micro sponge tencel fabric. Oeko-Tex standard 100 certified fabric, 330 g / m², Certificate number: CQ 1049/1. The certificate verifiable on the site www.oeko-tex.com. This tencel fiber is made from eucalyptus pulp. Naturally very absorbent microfiber so as to have a dry effect on the surface. This fabric is very soft and soft. Besides, we advise it for the manufacture of washable diapers for babies. For the reverse side we have chosen to put it in cotton.
Mini make-up remover glove
The mini make-up removing glove is made on one side with tencel fiber and on the other with 100% cotton, water green. It is very convenient to use on both sides. This mini glove is perfect for removing makeup as in an institute. It gently cleanses your eyes and your face!
Basket of make-up remover wipes
To top it off, the wipes are stored in a knitted basket. This also washable at 30 ° C in a washing machine.