Description
Bath butter Sexy for a care and scented bath! It is a creamer that is both perfumed and beneficial for your skin. First of all, this is a handmade creamer with natural materials. That's to say, the substances of the first choice. Its job is to make your bath extremely pleasant while providing the benefits to your skin. In this way your skin will always remain soft. Second, her scent of the Sexy 212 perfume. Not heady but omnipresent, it perfumes your whole body and your bathroom. Finally, to complete your skincare rituals, we recommend that you use our shower gel Sexy with the same fragrance. Its particularity consists in its ingredients. Shower gel Sexy contains sea buckthorn oil and aloe vera gel.
Bath butter Sexy
To begin with, we must say that we offer you a bath creamer – bath butter for healthy skin. With this bath butter you can take a complete bath or take a foot bath. Also, you can use it for the care of your hands. All the components of this vegetable butters make your bath exceptionally beneficial for your body. This is why this bath butter is particularly recommended for people with mature and dry skin. And finally, let's not forget this delicate perfume by Carolina Herrera. This bath butter has sophisticated, mysterious and elegant fragrance. However, if you prefer the rather fruity scents, wear your choice for a Mango bath creamer with similar components.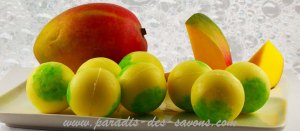 Creamer – bath butter – benefits
First of all, this creamer – bath butter brings you multiple benefits. The benefits with the aim of improving the condition of your epidermis. All components have been chosen to nourish and hydrate the skin. Regular use of bath butter helps fight against aging. Also, it perfumes your bath. This olfactory presence is very soothing and contributes to your well-being. In summary, use this creamer – bath butter to provide maximum benefits and pleasure during your spa rituals.
Shea butter bath scented red vine leaves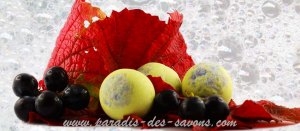 Shea butter for dry skin
Shea butter (Butyrospermum parkii) is above all a 100% natural material. It is used a lot to heal and sublimate the skin. It helps to hydrate and regenerate the epidermis while protecting it. Shea butter is rich in oleic acid, stearic acid and natural antioxidants. This is why this material is frequently used for the manufacture of beauty products. It hydrates, nourishes in depth and protects the skin. Also, it takes part to maintain your tan.
References: