Description
Effervescent pebbles for the bath shaped Easter eggs. This box contains 6 sparkling pebbles dedicated to your well-being. Also, a decoration for your Easter table before use. Combine the properties of avocado oil with the pleasures of bathing! Enjoy a relaxing break and peaceful nights.
6 Effervescent pebbles for the bath
Effervescent pebbles for the bath produce thousands of bubbles in the water of your bath. Your bath therefore turns into a gentle relaxation break. A relaxing bath indeed promotes restorative nights. Moreover, our sparkling balls also contain avocado oil to soften the water of your bath. So, your skin will tell you a big thank you. Relax in your bath with this sparkling pebble filled with vegetable oil. And for more effect choose one of our vegetable oil soaps to pamper your skin even more.
Natural soaps with vegetable oils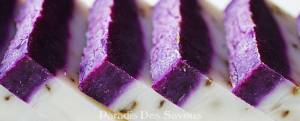 Bath products by Paradis Des Savons?
Instead of going on an egg hunt, why not take a relaxing bath with it? First and foremost, soothing and refreshing, the effervescent pebble will beautify you until your skin is softer. In addition, you can vary your bathing pleasures! Either by choosing different bath balls or by adding to the water of your bath the bath salt. As a result, your beauty rituals do not become monotonous. And with the aim of making your bath different with each use and even more pleasant.
How to use a sparkling pebble for the bath
As for the amount of effervescent pebbles to put in your bathtub. Whether you use one or two at a time, you will feel revitalized and soothed by its milky waters. Go into your bath and add a pebble to enjoy the properties. The pebbles are gradually diluted in hot water so that this prolongs the happiness of its users.
Skin type for this bath with the effervescent pebble?
First of all, this effervescent pleasure will suit all those who like to take a sparkling bath. This pebble for the bath is perfect to make your skin silky and soft. Moreover, it does not only perfume the water of your bath but also the whole bathroom!
Homemade. The effervescent pebbles for the bath are sold by 6 with egg box.
References :