Description
Boss scented bath product for men's sensuality. To start, discover now this bath ball with a fresh and invigorating effect for absolute relaxation. Then, its smell, that of Boss perfume is particularly pleasant. Finally, avocado oil rich in vitamins and polyunsaturated fatty acids makes the skin very soft.
Our Boss scented bath product for men
First of all, it is a bath product intended exclusively for men. It is enriched with avocado oil beneficial for all types of male skin. Indeed, it will transform your bath in an exceptional moment. Your skin is a little softer each time as a result. In such a case, it is a very good gift for our male companions. To make your bath even more pleasant you can use our The Boss man soap which has the same fragrance. In this way you can create a real care ritual at home. You could use this duo of products regularly. Your skin will become soft and slightly scented.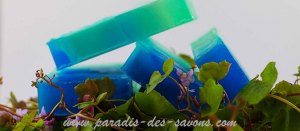 Boss scented bath
First, find the Boss scent so recognizable in your bath! Impossible not to fall for its smell which reminds so much of the Boss perfume by Hugo Boss. This fragrance is the olfactory expression of an elegant man, combining the freshness of the outdoors with the urban warmth of woody notes. Indeed, such a bath will bring you sensuality and strength. Add this harmonious scent to your spa routine to give off a masculine scent throughout the day. Fall for this masculine inspiration of elegance and modernity! Also, this strictly masculine fragrance will delight the women around you!
Bath for men
 Create a bath whose smell is very close to the famous Hugo Boss perfume. This bath ball is formulated with pure avocado oil, an extraordinary source of antioxidants for all male skin types.
Avocado oil for men's skin
As for the main component of this men's bath product. Valuable, avocado oil is a natural source of polyunsaturated fatty acids and vitamins. Without chemicals, this vegetable oil protects dry and sensitive skin. It strengthens the hydrolipidic film and limits dehydration. In other words, the avocado oil in your bath makes your skin more beautiful. In fact, it neutralizes harmful chemicals found in tap water.
Skin type
This Boss scented bath product is suitable for all skin types needing care. A ritual that consists of a bath with the bath ball and soap of the same fragrance.
References: