Description
Gingerbread candle. Gourmet candle, gift idea and decoration. First of all, its fur, decoration and pronounced gingerbread scent guarantee an immediate effect. It is a powerful blend of gourmet and warm notes reminding us of real gingerbread. Une bougie qui appelle ainsi à l'intuition et l'imagination. By lightening it on, it diffuses a sensory message to establish an emotional bond with a person, a feeling of confidence, or of well-being. Then, this gourmet candle ensures a very long combustion for 40 hours!
Gingerbread candle
A unique gourmet gingerbread candle! To start, it's perfect for the holiday season. Moreover, you can use it from October and November to put yourself in a festive mood. Its fragrance is unique and its rare intensity that will bring you back to childhood! It's such a special scent of the most famous Christmas cake. A warm cocooning smell. As a result, its gingerbread scent will remind you of the days of family celebrations. Also, these are scents that go well with the scent of fir trees and chocolate. A real festival of scents of cinnamon, honey, vanilla and spices.
For a fruity fragrance, we also recommend a citrus candle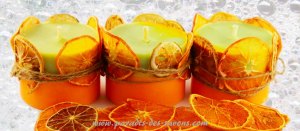 Gourmet gingerbread candle
This gourmet gingerbread candle has been made from the best raw materials. It contains soy and coconut wax and of course, its gingerbread fragrance. This scent of gingerbread is an extraordinary source of well-being. This scent brings joy and warmth. An exceptional fragrance that will bring life to your interior. Your home will smell deliciously a mixture of gingerbread, honey and cinnamon. These are particularly popular scents for the end of year celebrations. But it is quite possible to use the candle for the rest of the year.
References: