Description
Cedar scented candle for an intense fragrance. This candle is with the scent of conifers. It's a fresh, woody scent with the scent of the forest. It is particularly nice for winter evenings.
Our cedar scented candle
To start, its fragrance recalls the forest moss after the rain! The dry, green, resinous and characteristic scent of cedar. Then, its flame and its scent soften your evenings. This candle of conifers will enjoy an optimal olfactory effect throughout the duration of its use. A true getaway of sweetness with woody and spicy notes. This cedar scent candle from Lebanon makes the diffusion of smells relaxing. It opens the door of the fascinating and mysterious world of aromatic bouquets.
Our conifer candle
Our conifer candle has its source in this sumptuous tree with woody scents. This tree is the symbol of Lebanon on the country's flag. No doubt, you know the scent of cedar: memories after a walk in a forest or in a park. In addition, it is the atmosphere of the wood residues of a sawmill. All conifers have strongly woody fragrant species, including Lebanon cedar. That's why it's so prized for making natural candles. To vary the essences diffused in your house we also advise you our citrus candle. It will attract the eye and spread its citrus scent.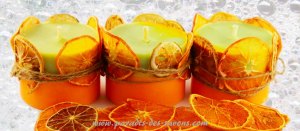 Non-toxic
Without OGM
The candle is functional for a period of 24 h