Description
Natural dried rose petals. The benefits and flavour of roses from the garden. Comforting and astringent, the dried rose petals contain an aromatic essence. They are rich in geraniol, nerol and citronellol, as well as tannins. Dried rose petals are widely used for skin care and also for cooking.
You might want to take advantage of our other rose products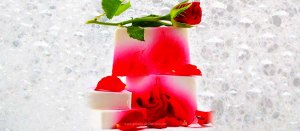 Our natural dried rose petals
Our dried rose petals are from Normandy. First of all, it's a fairly humid region that roses appreciate. Then the winters are cool which helps get rid of various parasites. As a result, roses are not treated with chemicals but only with nettle liquid. This allows you to make your recipes without any particular fear. Besides, herbal medicine uses almost the entire plant. Leaves, petals, pimples, berries and essential oil. Essential oil of rose is very expensive, and sometimes used for its exceptional healing powers in microsurgery.
Candle with natural roses by Paradis Des Savons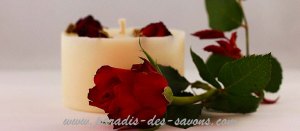 Benefits of dried rose petals
The benefits of dried rose petals are many. To begin, it must be said that they are used externally but also internally. That is to say, while eating or drinking. In addition, rose petals provide skin care. The essence of roses contains an anesthetic substance which explains its use to relieve pain and inflammation. In external use, they are used for its astringency, in enemas against diarrhea. Similarly, in gargles against angina.
What to do with dried rose petals
Fresh or dry rose petals are used to flavour vinegars, wines and liqueurs. The rose embellishes your sweet or savoury sauces. It goes very well with game. You can add it to rice pudding and savour your pastries, ice creams, jams or honey. But avoid long cooking, because it loses much of its aroma.
Benefits of the rose on the skin
Dried or fresh rose petals are frequently used for skin care. For example, in the making of lipstick, distilled rose water or rose vinegar. It is also possible to treat wounds that suppurate.
Rose water for skin care
1 large handful of scented rose petals + 200 ml (1 glass) of spring or demineralized water. Put the rose petals in boiling water. Let it brew until completely cooled, then filter. Use this very pleasant water for your daily care.
Lip Balm Therapy – recipe
Its reputation against chapped lips is well established. It is prepared by melting 50 g of beeswax in a double boiler. Add 100 g of sweet almond vegetable oil. Let cool a little and add 10 drops of rose essence.
Rose petals for bath
Did you know that roses are a natural anti-wrinkle? Regenerating for skin cells and antioxidant, the rose is also used in a bath.
Before taking your bath prepare a gentle MASK-SCRUB with rose. Here is the recipe:
You will need: 1 tsp. dried petals crushed in a blender + 1 spoon of crushed oatmeal + 1 spoon of honey + 1 spoon almond powder + 1 spoon of yogurt or fresh cream. 1 spoon of rose water for rinsing. Mix it all up. Apply this mask on the face without forgetting the neck and décolleté. Gently massage avoiding the eye area. Rinse with rose water.
You can prepare your bath with avocado oil-based bath balls and roses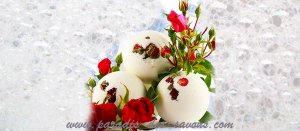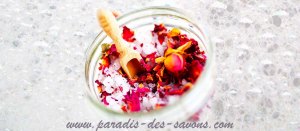 Health Benefits of Dried Rose Petals
To begin, it should be emphasized that the health benefits of dried rose petals are innumerable. Long considered a universal remedy, the rose is used in around thirty medicines sold in pharmacies. For example, it contains healing, astringent, regenerating and tonic substances. Indeed, it is recommended in chronic mucous discharge, hemorrhages and diarrhea. Here are some easy recipes.
Homemade rose tea as a tonic
8 to 15 g per litter of boiling water, which we take 2 or 3 cups per day, between meals.
Rose syrup, very effective against diarrhea
It is prepared by infusing 30 g of dried rose petals in 1 litter of boiling water. Let sit 24 hours. Then boil with 500 g of sugar until the consistency of syrup. Take several spoonful's a day until the troubles stop completely.
Source: