Description
The fragrant egg-shaped soap is made with the utmost respect for tradition. Its main ingredient is goat's milk. This soap ensures safety and softness.
The fragrant egg-shaped soap
Our scented egg-shaped soap from the highlands full of secrets! To begin, it forms a deeply moisturizing beauty elixir. The main characteristic of soap are key ingredients: goat's milk and olive oil. Indeed, they effectively protect against drying and aging while firming your skin. An ideal soap, especially since it combines perfect simplicity and total tolerance for weakened and sensitive skin. So, this natural egg-shaped goat's milk soap will be ideal for everyday use. We invite you to discover our other natural soaps that contain goat's milk.
Soap with goat's milk and oats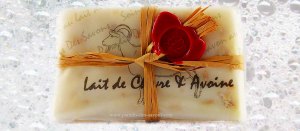 Soap pure goat's milk and olive oil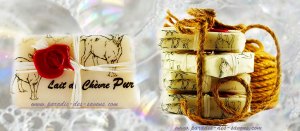 Benefits of Goat Milk Soap
First, this sweet treat is excellent for fragile and sensitive areas such as face, décolleté, hands. Then, this soap offers you the hygiene of your skin in the proper sense and strengthens the skin tonicity. Also, it provides maximum comfort. Without dyes, this soap with goat's milk regenerates the most reactive skin and relieves the feelings of tightness.
Hygiene product for children
First of all, its softness makes it possible to use this kind of soap for children, especially recommended after the swimming pool. Its soft effect and its all the more delicate perfume are the mark of an exceptional manufacture.
For what type of skin goat milk soap?
For all skins. Each soap is individually wrapped.