Description
Original handmade soap by Paradis Des Savons. Wet Grass Soap and boots for those looking for an original and scented soap. First, we find the emotions of morning walks in the fresh grass. He will then accompany you for a shower or a bath in a more refined version. A real pleasure because the humid heat of your bathroom exalts the scents of nature and grass! In addition, it is also an undoubtedly original gift idea.
Original handmade soap by Paradis Des Savons
The Fancy Soap Wet Grass and Boots is a unique bath product. First, it is made in an artisanal way, then it is original, and finally it is scented. In terms of its originality, the design of this handmade soap is a pure innovation born in the Paradis Des Savons workshop. As a result, it will be impossible to find such a soap elsewhere. Original handmade soaps are always acclaimed for their effect suggesting surprise. Between very fresh grass and boots, your fashionista heart will not hesitate, these two effects will delight you! Also a great gift idea to surprise your loved ones.
For gourmets, here is a red berry scented soap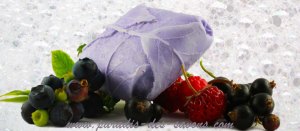 Original handcrafted soap
This fancy soap, like all of our handmade soaps, is made entirely by hand. Firstly, it leaves an exquisite velvety imprint on the skin. Second, its scent of freshly cut grass makes you feel like you're walking in a garden covered in the morning dew. There are soap boots, the soap itself but also top of the soap is covered with loofah. It's aesthetic but not only. Loofah is generally used as a natural sponge. In this case, its fibers will be used to wash better if needed.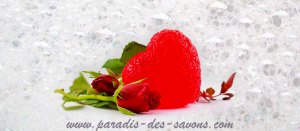 Soap Wet grass and boots and your skin type
This original handcrafted soap scented with fresh grass will suit all skin types. On the one hand, it is endowed with plants such as calendula officinalis (garden marigold) and German chamomile for their antiseptic action. On the other hand, this soap contains lemongrass oil (CYMBOPOGON FLEXUOSUS) known for its purifying, tonic and regenerating properties.
References: