Description
Our design soap is a flower-scented fancy soap created to bring great well-being to your skin. Also, to provide pleasure in use. Each soap is handmade with a slightly different design. The design soap has scents of spring flowers, creating a unique soap that will delight the user each time he uses it.
Here is another scented fancy soap made with organic oil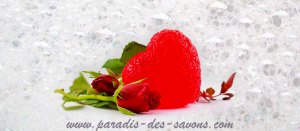 Spring flower scented design soap
The perfumed designer soap, to feel good all year round! To start, by creating this natural soap, everything has been done so that its scents perfectly reflect the character of a cascade of flowers. Then, its two-color visual wraps itself in a chic green sheath. Charming! In this way it perfectly meets the needs of your daily life. Also, it brings you soothing and comfort. It is imperative to use for even softer skin. Your bath gains a fragrant touch as sensual as discreet. It is a sensational scented designer soap with new colors, particularly original to give a beautiful effect to your skin. A fancy soap has never been so popular … In other words, it will charm you with each use.
Design soap made with organic oils
To begin, we offer a botanical alchemy of the future at home. A scented design soap with very original colors. These reflections give the illusion of washing with pure essences of nature, an exceptional contrast. In addition, it is a natural soap. In fact, it is enriched with olive oil to better nourish and hydrate your skin. Also, it allows your skin to protect itself from external aggressions for example. Moreover, this design soap can be used for your whole body, including your face. Let yourself be surprised by the magic of the smells and colors that transform your bath with this handmade soap.
Design soap and your skin type
Soap can be used by everyone. However, avoid washing babies and very young children as the soap contains salts and perfume. Handmade soap. Each soap is delivered in its individual box.
References:
Few soaps designed to refresh hand washing