Description
Exceptional soap Art Nouveau! Here is a magnificent handmade soap made in the Art Deco style. Square shape soap with flowers in relief and different colours. Each flower is hand-painted. This soap is perfumed. This is Elizabeth Arden's Provocative Woman. Fragrance that blends sensuality, exoticism and softness. It will also be good for your skin since it contains aloe vera. This exceptional soap is presented in a gift box on a bed of dried flowers that can be used as a potpourri. As for the box, it is decorated with flowers, also made in the same Art Nouveau style. An excellent gift to offer or to give oneself, as everything is ready.
The exceptional soaps of Paradis Des Savons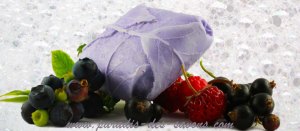 Exceptional soap
You are wondering why this soap is exceptional? Let's start by looking at all the arguments. In the first place it is important to underline certain aspects. It is not only the box but also the soap itself that is made in the Art Nouveau style. Something rare, if not non-existent. Then, the soap weighs 140 grams, which is more than usual. The flowers on the soap are embellished in 3D and finely decorated. They are hand-painted. Then, its fragrance with the oriental and floral notes of Elizabeth Arden. The "Provocative Woman" scent has an essence under the sign of fascination.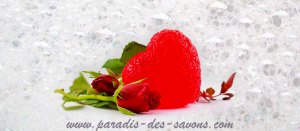 Art Nouveau soap – an unique gift
Let's start by presenting the ensemble. First of all, the design of the box reflects the Art Nouveau style. Flowers, lines and curves representing the artistic movement of the late 19th and early 20th centuries. The ribbon, as well, is typical of this period. This style is marked by the use of colours and flowers. They provide a sensibility to the daily decor. And last but not least, don't miss the dried flowers. They are there for decoration and a attractive presentation. They can be used as a potpourri. Simply put them in a container and over them a few drops of essential oil of your choice.
Soap for a beautiful skin
Art Nouveau soap can be used by adults who do not have any particularly problems with their skin. Handcrafted production. The soap is supplied in a gift box ready to offer..
References:
PROVOCATIVE WOMAN by Elizabeth Arden: description and where to find