Description
Rabbit soap with mango butter. It concentrates all the benefits of the plant in order to provide maximum comfort. Not only is it good for your skin, it is also fun. This rabbit shape will please everyone. This exclusive rabbit soap gives a healthy glow to all skin types, especially those of children.
Rabbit soap with mango butter
To start, discover this rabbit soap to transform your daily life. It changes the ritual of well-being into small happiness. The soaps take all forms! This rabbit-shaped one will make children happier. Indeed, it is extra soft, lightly scented with honey and it provides real cellular protection. It is effective in nutrition, without dyes and with softening, hydrating and toning properties. This rabbit soap will suit the most sensitive and damaged skin or to protect your child's delicate skin.
Soft fantasy soap
First of all, it is a fancy soap remarkable for its softness. A cute rabbit soap with mango butter to touch and to stroke, for a time of sharing with your little one. It's also a gift idea to offer. For example, this is an original and inexpensive gift idea for Easter celebrations. You can also choose from other soaps made by Paradis Des Savons.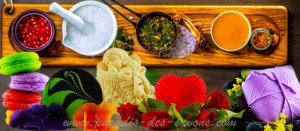 Benefits of mango butter Soap
Are you wondering what are the properties of mango? Mango butter treatments have been popular since Antiquity. Mango butter contains 8 essential amino acids, therefore an important biological value. The proportion of its fatty acids facilitates their assimilation by the skin. Finally, the presence of vitamins and minerals, for obtaining energy. Also, a concentration of minerals and trace elements. For example, particularly well-absorbed calcium and iron, phosphorus, potassium, magnesium, selenium, zinc…
References: